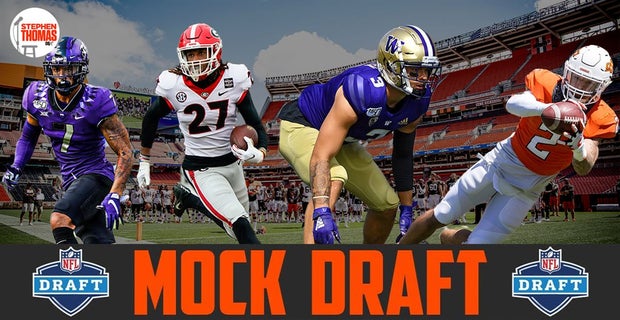 CLEVELAND, Ohio — Well, my fellow Cleveland Browns fans … … … actually, I don't even know what to say right now. After the Covid news Tuesday morning relating to Coach Stefanski and all of the other players & staff, it's been kind of a numbing day. First off to Coach, Joel Bitonio, KhaDarel Hodge and the other people who tested positive (or will over the coming days): get healthy. Beat this thing and come back stronger. We as a fan base will have your back in the Dawg Pound.
Second, it's very frustrating to have about the best Browns day in the past 18 years be followed almost immediately by this kind of news. We'll have to wait and see what else develops between now and Sunday, but with Chris Hubbard out for the year and Nick Harris going on IR with a knee injury, at minimum it throws serious uncertainty into the whole Hayward/Tuitt situation for the Wild Card game. We'll get into that in more detail here on The OBR as the week rolls along, so what do you say we get back to our current purpose and talk NFL Draft.
If the first Playoff Week edition of The Weekly Mock Draft, and that's fun to say regardless of the current happenings. The unfortunate injury suffered by Olivier Vernon threw a bit of wrench into the Browns offseason plans, as he looked like he'd been playing himself into a new contract here in Cleveland over the past couple of months. To that end, we think it's more likely now that they'll target help on the Edge in Free Agency. It does not in any way mean they won't also draft another Edge in April (possibly even in the 1st round), but it may be wise to find veteran help there as the team (Hopefully) enters their official window, rather than relying 100% on any rookie, no matter how highly rated.
As we've done the past few weeks, we'll throw a sprinkling of free-agent signings into this vat of offseason acquisitions, to see how it may alter the approach when draft day arrives. For this week, let's say they sign Leonard Williams, Carl Lawson and Neville Hewitt in Free Agency. (They will almost certainly make moves in the defensive backfield as well, but for the purposes of today, these are the notable signings.)
For this week's festivities, we will once again be utilizing the online mock draft simulator over at The Draft Network.
So…