LOUISVILLE, Ky. (WDRB) – A mobile grocery store set up shop Wednesday afternoon in Louisville's Russell neighborhood.
Megan and Branden Bell started The Next Door Market in 2020 with the mission to bring more healthy food options to underserved areas.
"I was working on opening an actual grocery store in the Russell neighborhood, but the pandemic happened," Megan Bell said. 
The couple didn't want to give up, so they hit the road with the idea instead. The Next Door Market allows customers to shop for their groceries online and have them delivered straight to their home. The couple has made grocery deliveries all over Louisville and as far as Frankfort and Lexington.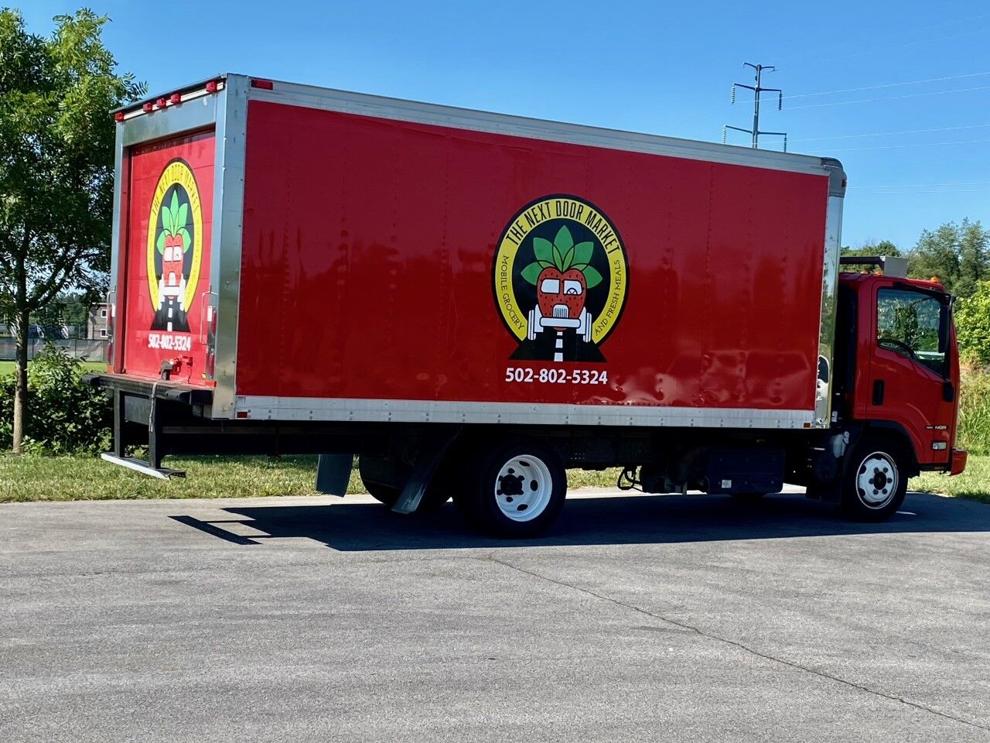 It's been going so well thus far that Megan Bell said they've decided to expand operations to include a pop-up grocery store in a different location one day each week — with a focus on underserved communities. On Wednesday, the mobile grocery store was set up in a parking lot behind the Louisville Urban League on West Broadway . 
"We're also coming to redevelopment neighborhoods to bring fresher foods and organic, and all-natural products," Megan Bell said. "If you think of Whole Foods or Trader Joe's, we have distributors just like them. So our prices are a little bit higher, but that's because everything we sell is organic and healthy. So you won't see things like Doritos or Pepsi here." 
Growing up in the Newburg neighborhood, Megan Bell said she remembers what it's like to not have many healthy options. So creating this mobile grocery store is not just a job; it's her mission. Partnering with organizations like Louisville Urban League, Humana and Family Scholar House have helped make it a reality. 
"Growing up in that environment and knowing the lack of access that people have — that's what truly made us want to start something like this," she said. "But we also wanted to bring in education that is needed to make sure people understood how to go about eating healthy foods." 
The Next Door Market's next pop-up event will be from 11 a.m. to 1 p.m. Monday at the Family Scholar House — 3321 Cathe Dykstra Way in Louisville. To check the mobile grocery store's calendar or to make an online order, visit its website by clicking here. 
Copyright 2021 WDRB Media. All Rights Reserved.