Children and tweens venturing out for Halloween this year may not have the chance to be vaccinated by the time Oct. 31 rolls around, but that doesn't mean safety precautions can't still ensure a fun and healthy evening.
While the White House has advised vaccines will be available to kids ages 5-11 in the coming weeks, many of those dressing up for trick or treating this month won't be eligible. 
Anyone that is eligible should be vaccinated. That's tip No. 1 from the Michigan health department. Those who are sick should stay home while kids should continue wearing masks that cover their mouth and nose, and should diligently wash their hands or apply hand sanitizer. 
"Because many of our young Michiganders are not yet eligible to be vaccinated, we urge everyone to take precautions to participate safely," said Dr. Natasha Bagdasarian, chief medical executive. "There are still ways to celebrate safely, and the MDHHS guidance provides tips for trick-or-treaters and their parents along with homeowners who wish to pass out treats."
Other tips include:
Getting the flu vaccine. Anyone over the age of 6 months are advised to get inoculated against the flu, which expects to be pretty devastating this year after a winter of some of the lowest rates of flu ever.

Stick to outdoor activities, particularly for those not yet vaccinated

Trick or treat in small groups

Avoid congregating in groups around houses

Do not wear a costume mask over a protective cloth mask if wearing both causes difficulty breathing. Instead, consider using a Halloween-themed cloth mask.
For homeowners:
Distribute candy on a table to eliminate direct contact.

Consider handing out candy in an open space where distancing is possible, rather than from the front door.

Consider a neighborhood costume parade; it is an easy way to keep safe space between children.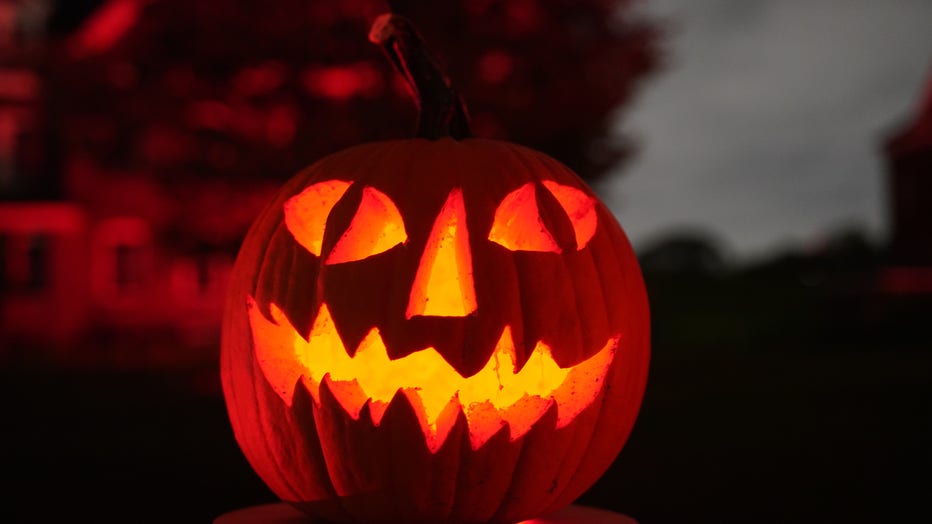 NEW YORK, UNITED STATES – OCTOBER 17: A view of 'Rise of the Jack O'Lanterns' spectacle which features more than 5,000 hand-carved, illuminated pumpkins created by professional artists during Halloween season in Governers Island of New York City, Uni