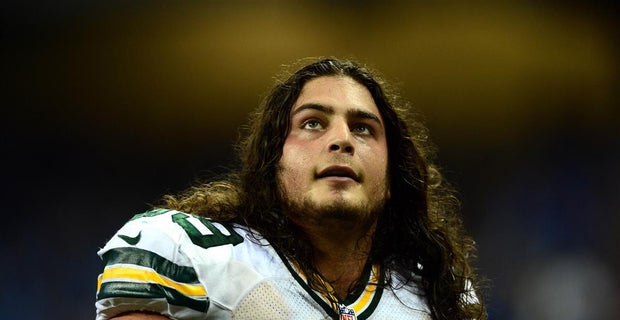 Since his return to practice on Wednesday, the only lingering question is just when the Green Bay Packers will deploy David Bakhtiari.
There's not exactly any rush — as of Oct. 20, the Packers have a 21-day window to determine whether or not the All-Pro left tackle is healthy enough to return to the lineup. Barring some kind of setback — and he may be in the clear considering he's strung together three consecutive days of practice — it's expected to be imminent.
But that's all that's available at the moment: an expectation. The coaching staff, though, are keeping their plans for Bakhtiari close to the vest.
Head coach Matt LaFleur confirmed on Friday that the Packers do indeed have a plan for Bakhtiari's eventual return, however: "We're keeping that plan in-house for now."
Wednesday marked Bakhtiari's first time practicing since Dec. 31 of last season when he suffered a significant ACL injury. Now 295 days later, there's a chance — albeit a relatively small one — that he could suit up Sunday against the Washington Football Team.
Don't expect it to happen — the Packers may want to milk every last day that's made available to them and prolong Bakhtiari's recovery period. It's been on-par for a medical staff that's been historically conservative.
It's not like the Packers are exactly aching for better protection up front. Elgton Jenkins has proven his worth and commandeered the blindside protection better than anyone — Aaron Rodgers, specifically — could've asked for. Even Yosh Nijman, who started three games in Jenkins' place, exceeded expectations.
If Bakhtiari doesn't play this week, the Packers likely lean towards the side of caution and keep him shelved for Thursday night's meeting with the Arizona Cardinals. It also may not be the best business practice to throw Bakhtiari to the wolves in his first game back on the lineup — the wolves in this case being J.J. Watt and Chandler Jones.
RELATED: Revitalized Mercilus chasing championship aspirations with Packers
The Packers would have a 10-day gap between games following their clash with the Cardinals before they venture to Kansas City for a date with the Chiefs on Nov. 7. That would be day No. 18 of Bakhtiari's three-week window and the most likely route for a return to the field.
It all depends on the physical and mental progression Bakhtiari is able to display in this short period of time. LaFleur has reiterated his adamancy on Bakhtiari crossing those obstacles — and being able to protect himself in a game setting, above all else — before he can suit up.