(Family Features) The changing of the calendar to a new year is a perfect opportunity to look toward the future and create better health and wellness habits.
Setting yourself up with a strong foundation is key to long-term success. Consider these tips as you look to build healthy habits this year:
Set reasonable goals. It's important to take an honest look at your lifestyle and assess any changes you can make to improve wellness. Whether your goal is to lose weight, eat healthier, exercise more frequently or something else entirely, start with an attainable target – like losing 1 pound a week – and know you can always challenge yourself further once you've sustained the change for an extended period of time.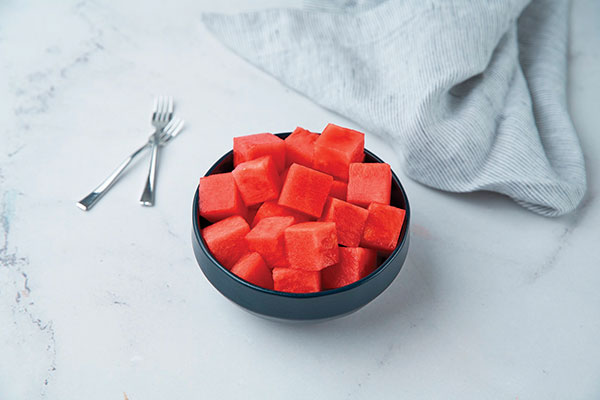 Eat well. A well-balanced diet includes fruits, vegetables, legumes, nuts and whole grains.You can create lower-calorie versions of some of your favorite dishes by substituting low-calorie fruits and vegetables in place of higher calorie ingredients. An option like watermelon is more than a raw fruit or snack; it can be an ingredient in a wide variety of recipes, including appetizers, mocktails (or cocktails), entrees, sauces or salsa. For example, these recipes for Watermelon Chia Seed Muffins and Watermelon and Pistachio Salad can help satisfy cravings any time of day. Consisting of 92% water, watermelon is cholesterol-free, fat-free and offers an excellent source of vitamin C (25% daily value) while also containing vitamin A (8%) and vitamin B6 (6%).
Get active. Proper nutrition is just one part of making healthy lifestyle choices. Adults should aim for at least 160 minutes of moderate physical activity each week, according to the Centers for Disease Control and Prevention. If you want to lose weight, increase aerobic activities like walking or running. If your goal is adding strength, start resistance training such as lifting weights.
Find more healthy recipes and tips to help keep you on track all year long at
Get local news delivered to your inbox!