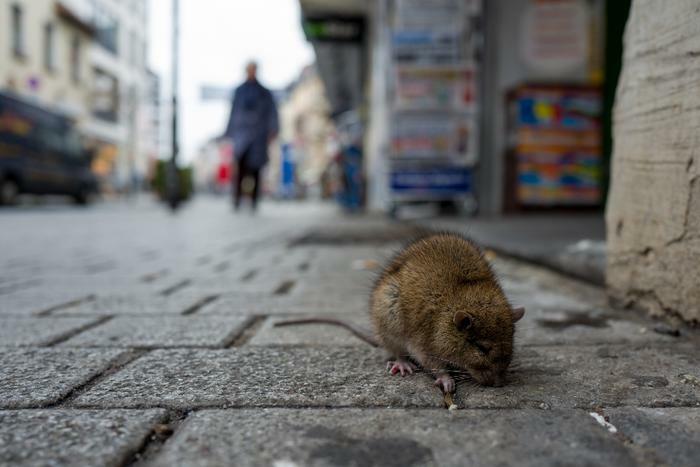 Pests come in all shapes and sizes, but rats are among the least healthy and hardest to eliminate. In its annual survey, pest control company Orkin says Chicago is once again the U.S. city with the worst rat problem.
In fact, the survey shows that the top five cities for rodent problems are the same as in last year's survey. Los Angles took second place on the list, followed by New York, Washington, and San Francisco.
Orkin ranked U.S. metro regions by the number of new rodent treatments performed from September 15, 2020, to September 15, 2021. The ranking includes both residential and commercial treatments.
No longer has the problem
Orkin apparently has a good bit of experience dealing with rats. An analysis of ConsumerAffairs reviews found that rats are a big problem for a lot of homeowners. Margaret, of San Francisco, tells us that Orkin got rid of her rat issues.
"Since they've started I no longer have rats, mice, or ants," Margaret wrote in a ConsumerAffairs review. "My house is clean as is my garage but still these pests found their way in and they were difficult to get rid of."
Scott, of Bothell, Wash., also had nice things to say about the Orkin personnel who performed pest control services at his home.
"I opened an account with Orkin in 2016 because I had an issue at my house with my crawl space having rats or mice," Scott said in his ConsumerAffairs review. "So, they came out and took care of all those problems very well."
Orkin said the last 12 months have been challenging for rodent control because rats and mice became more aggressive. With restaurants forced to close during the early part of the pandemic, rodents were forced to find new food sources. The dumpsters where they usually got their meals were empty.
"As people resume normal activities, food availability will rise," said Ben Hottel, an Orkin entomologist. "Rodents are experts at sniffing out food and shelter, and they're resilient in their ways to obtain both. After a year of depleted resources, residential properties offer the ideal habitat for rodents, and once they've settled in, they're capable of reproducing rapidly and in large quantities." 
What to do
There are several things homeowners can do to keep mice and rats at bay. Inside, keep food sealed in metal or plastic containers and pick up kitchen food spills as soon as they occur.
Outside, keep landscaping under control. Tall grass with adequate harborages, such as woodpiles next to the house, can be ideal habitats for rodents.
Regularly inspect your home's exterior to look for possible entry points. Seal any cracks or holes when you find them.